Millions of Americans reach for a cup first thing in the morning, counting on it to jolt them awake and get their day going. But did you know your morning brew has benefits that go far beyond caffeine?
That's because coffee is chock full of keep-you-healthy from head-to-toe antioxidants and hundreds of health boosting compounds. They're so powerful they could boost your memory, lower your risk of diabetes and cancer, stop pain and send colds and flu packing.
What's more, leading university researchers found coffee isn't just chockful of antioxidants . . . it's the #1 source of antioxidants in the American diet. No wonder medical doctors and researchers around the world call coffee the new superfood. Your cup of java is good for your brain, heart, sinuses, lungs, skin, mood and so much more!
Now you can get the full scoop on your beloved breakfast beverage from Cal Orey, the best-selling author of The Healing Powers of Chocolate in her blockbuster new book, The Healing Powers of Coffee. Right now, we're giving you a copy of this surprising and enlightening book — absolutely FREE! Click here to claim your FREE BOOK.
Inside, you'll discover how your morning joe, with its antioxidant-rich magical beans, not only wakes you up, boosts your mood, and give you energy, but also brims with other big perks. For example, you can . . .
Lose fat and flab, sleep peacefully,
& even grow new hair!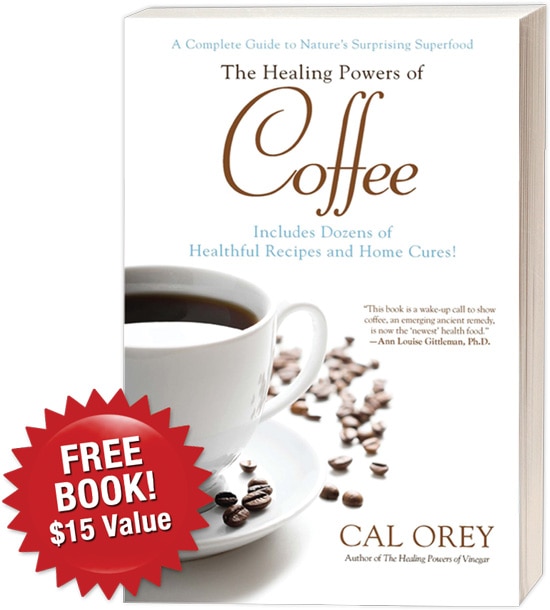 Coffee has been scientifically found to be a powerful remedy for dozens of common health conditions — even the most surprising ones like insomnia, diarrhea, and balding. This go-juice serves up dozens of other health benefits, including helping you:
Lose weight
Burn more fat
Lower blood pressure
Stop muscle pains and cramps
Banish headaches
Sooth an upset tummy
Fight colds
Speed flu recovery
Relieve sinusitis and stuffiness
Ease dental woes
And much more
As an added benefit, this magical bean brew has been shown to lower the risk of diabetes, heart disease, and Alzheimer's.
As you'll discover in The Healing Powers of Coffee, you don't even have to drink coffee to reap the health benefits. You can also cook with it or rub it on your skin to savor its healthy goodness!
Your FREE COPY of The Healing Powers of Coffee with dozens of home remedies and coffee recipes, is waiting for you. Click here to claim your FREE BOOK.
Wake up to the amazing health
benefits of this ancient remedy
Coffee's healing powers go back centuries to the ancient monks and healers. Legend has it that Kaldi, an Ethiopian goat herder, was the first to discover the energizing benefits of the coffee bean plant. When Kaldi's goats ate coffee berries, the animals experienced crazy amounts of energy which kept them going all night long.
When the Ethiopian monks saw this, they concocted a drink with the coffee berries to help them stay awake through marathon prayer sessions. It worked!
Ease Joint Pain with Coffee. Regina Blackmon did . . . and you could, too.
By drinking a special enhanced coffee like the one named on page 47 in your FREE BOOK, Regina experienced less joint pain — and she's more alert and less groggy. It gives her energy without zapping her of much-needed hydration.
Discover hundreds more healthy coffee facts in The Healing Powers of Coffee. We're giving you the book for FREE — a "perk" of being a loyal Newsmax reader.
In 1615, when Pope Clement VIII tasted coffee, he called the drink "heavenly" — but Christians leaders disagreed. They claimed coffee was satanic and named it "devil's brew." Turns out the Pope was right! For centuries, this heavenly little bean was used in ancient medicine to help lower the risk of heart disease, cancer and diabetes — even help prevent gallstones.
Fast forward to today and researchers have discovered there's a whole host of health benefits linked to coffee.
One Swedish study showed women age 50-74 who were heavy coffee drinkers had a lower risk of developing breast cancer. Turns out, coffee raises the blood levels of a phytochemical linked to a lower risk of estrogen-related breast cancer.
Want to give your liver a fighting chance? Coffee may be just what the doctor ordered. A 2007 study of 240,000 people published in the Journal of Hepatology, showed coffee drinkers had less than a 50% lower risk of developing liver cancer compared to those who didn't drink coffee.
How many cups did they drink for the protective effect? Find out in your FREE BOOK, The Healing Powers of Coffee on page 53. Claim your FREE BOOK here.
More recently, studies have even shown with this superfood you could . . .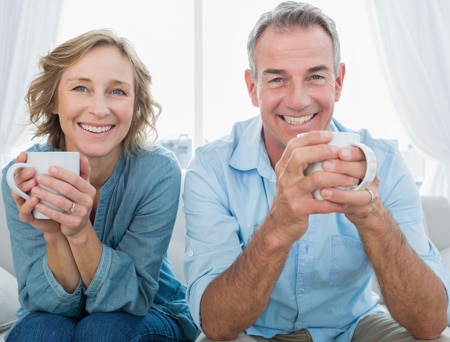 Rev up a sluggish metabolism
Increase alertness and mental performance
Relieve asthma and respiratory symptoms
Improve shorter-term memory
Power up your endurance
Lower the risk of type 2 diabetes — up to 54%
Halt the formation of gallstones
Reduce risk of Parkinson's as much as 40%
Lower chances of colorectal cancer by 24-48%
Reduce the risk of cirrhosis of the liver
Then there's the buzz in the scientific community about coffee helping you lose weight. Forget the pills, shakes and crazy diets. Get ready to say . . .
Bye-bye bloat, fatty butt and thunder thighs . . .
Hello slim, trim, healthy you.
Ever notice how some people just seem to stay naturally slim — no diets, diet pills or hour-long sessions on the treadmill? Their secret may be coffee.
A natural diuretic, coffee can stimulate water loss. BUT there's a special secret to dropping those pounds: not just any coffee will help you banish the bloat and drop the weight. You must drink this kind and do this one simple thing.
Find out which coffee is your fat loss friend on page 125 of The Healing Powers of Coffee.
The fountain of youth that can
help you stay younger longer.
Play your cards right and coffee may be able to help you stall the aging process. How does living well into your golden years, sound? These are just more reasons America's favorite morning buzz beverage is hailed as the new superfood. Here's the thing . . .
When researchers went looking, they discovered
WHY coffee is so healthy for you.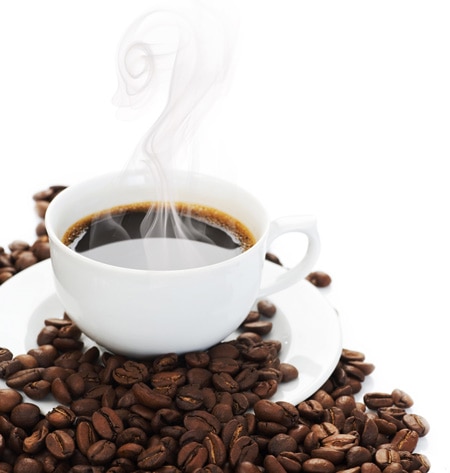 According to top scientists and doctors, coffee is loaded with disease-fighting antioxidants. In 2005, when the University of Scranton researcher Joe Vinson and his research team analyzed the powerful little bean, they found coffee is the #1 source of antioxidants in the American diet — more than vegetables, fruits, and spices!
Vinson and his team of researchers studied over 100 food and beverages and still, when all was said and done, coffee still came out on top.
Coffee is packed with powerful disease-fighting antioxidants —chlorogenic acids and caffeic acids. In fact, you can get as much as 70% of your total dietary intake of these two antioxidants by consuming coffee. But coffee also contains antioxidants like flavonoids, stilbenes, lignans, cinnamic acids and benzoic acids, healthy compounds your body craves.
Coffee is the new "vitamin C"
Interviews with doctors, researchers, and coffee roasters have shown there are 7 powerful antioxidants in coffee — and they're stronger than vitamin C!
"Coffee is actually pretty darn good for you."
— Jonny Bowden, author of
150 World's Healthiest Foods
In your FREE BOOK, The Healing Powers of Coffee, you'll get nearly 50 recipes to help you get your daily dose of antioxidants in coffee, including Coffee Cream Blueberry Scones, Apple Almond Coffee Croissants with Coffee Glaze and Coffee Pork Chops — all delicious and nutritious!
Now it may be 99% water but coffee is 100% good for your health.
Packed chock-full of incredibly healthy nutrients, coffee also delivers your body a boatload of good for you vitamins and minerals including zinc, potassium, magnesium, folate, protein calcium, vitamin B6 and iron. And the buzz about coffee's health benefits doesn't stop there.
Inside your FREE BOOK, The Healing Powers of Coffee, you'll discover how coffee can help you . . .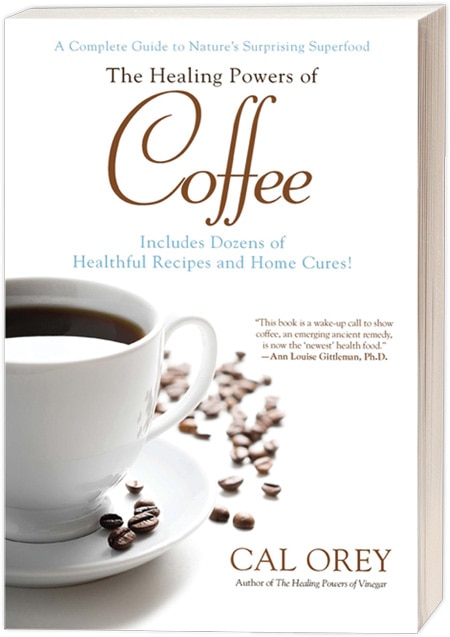 Enjoy a stronger, healthier brain! Discover the study of Japanese American men that shows drinking coffee daily may lower your risk of developing Parkinson's disease. Page 131
Lower your risk of a stroke! See how women who had coffee every day had a 19% lower risk of stroke. The secret is making sure you drink this many cups every day. Page 131-132
Clean out a "clogged system" quickly! Get Dr. Ann Louise Gittleman's Coffee Enema Recipe on page 126 of your FREE BOOK. This smooth-moving beverage dilates blood vessels and bile ducts to remove toxic overload like pesticides and poisons.
Bring back gorgeous shine to your hair! Add this simple coffee therapy to your hair routine. Page 191
Boost your immune system! Lower your risk of heart disease and obesity! Pair coffee with this beloved sweet treat for a DOUBLE dose of powerful antioxidants. Page 113
Get bright, pearly whites — no cosmetic surgery! Simple hacks keep your teeth brighter and whiter. (Plus, discover which coffee causes the least staining. Page 215)
Got "jellulite"? Cellulite on your legs that looks like jelly? Check out the 4 easy ways to SHRINK unwanted, unsightly, dimpled cellulite. Page 123
Soften dry, rough skin! Exfoliate and soften with the 3-minute Coffee Mask. Page 191
PLUS:
The silent killer that increases with age and DOUBLES the risk of heart disease, stroke, heart attack and diabetes. Discover how the magic of polyphenols in coffee can help stop you from becoming a statistic. Page 134
How much caffeine is okay every day — the answer may surprise you! Page 43
Starbucks, Einstein Bagels, Dunkin' Doughnuts: who has the most and who has the least caffeine in their coffee. Page 45
Say WHEN! How much coffee is too much? Depends on these 2 things. Page 48
Reach for this roast when you want to ensure your coffee packs a powerful punch of antioxidants. Page 46
Quality of coffee: does it make a difference in the health benefits you get from it? Page 49
There are dozens and dozens of ways your whole body and mind can benefit from coffee — and they're all packed inside Cal Orey's blockbuster new book, The Healing Powers of Coffee.
For instance you can . . .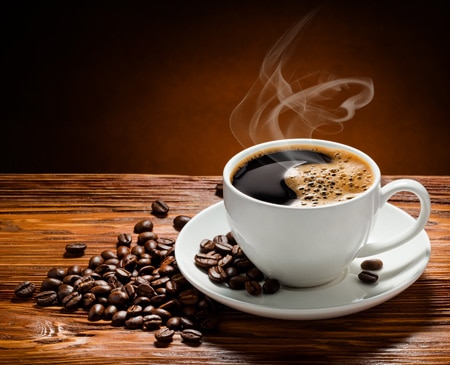 Lower your cholesterol
with a cup of joe
Like oat bran and apples, coffee is loaded with fiber which can help lower your "bad" LDL cholesterol. That means you could lower your risk of heart disease and help support healthy blood sugar — great news if you suffer with diabetes. Speaking of cholesterol and heart health you can . . .
Lower your blood pressure safely and without meds
Here's a health shocker: coffee may lower your blood pressure. When type A patients were given a cup of coffee, it was expected their blood pressure would rise. However . . .
Researchers were shocked to find the coffee had a calming effect, lowering blood pressure, making it a heart healthy treat. What's more, when 155,000 women in a 12-year study published in JAMA drank coffee, results suggested the women who drank caffeinated coffee may have reduced risk of high blood pressure.
MEN LISTEN UP!
Harvard researchers say you can
bulletproof your prostate with coffee
Here's one you can raise your cup to and say, "Yes please!" When Harvard researchers looked at 50,000 men who drank coffee — regular and decaf — over 22 years, they found men who drank the most coffee had the least risk of prostate cancer.
Men who drank the number of cups revealed on page 54 of your FREE BOOK, had a whopping 60% LOWER RISK of developing deadly prostate cancer. Research suggests the antioxidant power of coffee may help reduce the inflammatory response and regulate insulin.
All this is just a drop in the bucket. Your FREE BOOK, The Healing Powers of Coffee is jampacked with . . .
Dozens of delicious coffee recipes
you can sink your teeth into!
Who says you have to get your fill of coffee in a cup? Try the delicious recipes in your FREE COPY of The Healing Powers of Coffee to savor your favorite taste treat. There are scrumptious recipes for breakfast and dinner, appetizers, beverages and desserts. Here's a sneak peek: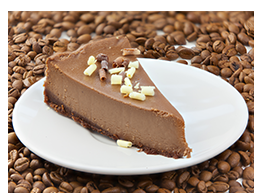 Coffee Cheesecake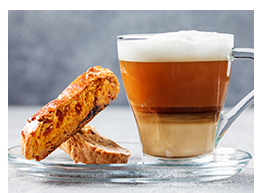 Kahlua Biscotti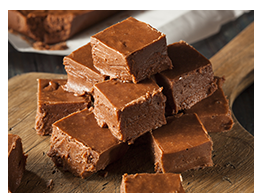 Kahlua Creamy Fudge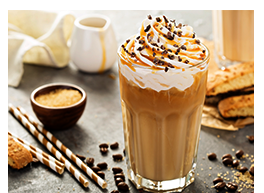 Brown Sugar Caramel Latte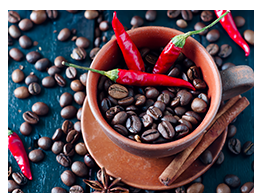 Coffee Chili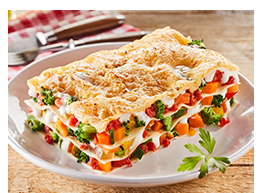 Veggie Lasagna with Coffee Sauce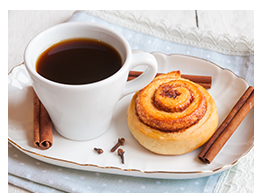 Cinnamon Coffee Rolls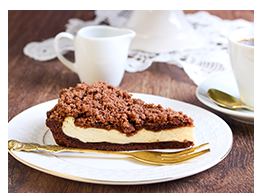 Mystery Mocha Cake
Plus, dozens more delicious coffee-infused recipes.