BREAKING: Woman Says Bill Clinton Violently Raped Her…
The truth is out.
Are immigrants taking opportunities 
away from American citizens?

Bill Bonner's Diary Reader,
It's no secret that the Democrats are against Trump's wall because they're concerned that by accepting fewer immigrants into the U.S., it will begin to take a toll on America's economy.
However, this is hardly the case: They have crowded into our hospital emergency rooms, schools, and government-subsidized aid programs, sparking a fierce debate about their contributions to our society and the costs they impose on it.
Doesn't it strike you as odd… that during the best economic growth in recent years…
74% of American parents are still supporting adult children…

1 in 5 Americans has more credit card debt than they have savings…

The number of seniors going bankrupt has TRIPLED… and the number of homeless seniors has exploded!

Young men and women are flocking to extreme politics… with sometimes violent repercussions…
Those aren't signs of a healthy country, and undocumented immigration is partly to blame.
The worst part is if we let this continue, ALL American citizens will be greatly impacted.
Click below to see what's really happening and how you can protect your wealth.
Patriotic Freedom Fighter – LOP Solutions, LLC. 5036 Dr Phillips Blvd #203 Orlando, Florida 32819 United States (321) 281-6646
Is Google Biased Against Conservatives?
A Matter of Politics
At the start of the year, we made a not-so-bold prediction: That 2018 would be the year everything becomes political. "That's America," we wrote, "where the pizza we eat, the shoes we wear and the booze we drink are no longer a matter of taste. They're a matter of politics."
In the 12 months since we penned those words, we've watched as our money and our economy have gone political… the divides in our families have grown… and, now, even the search engine we use is a reflection of who we vote for.
In case you missed the story…
Google Goes to Washington
On Tuesday, Google got the Mark Zuckerberg treatment when its CEO Sundar Pichai was called to testify before Congress. Items on the docket included whether his company is planning to launch a censored version of Google in China and concerns over the search engine delivering politically biased search results here in the U.S.
Pichai rejected both ideas, saying, "We don't engage in partisan activities." And yet, even a surface-level review of the company's recent history shows otherwise.
"Any View Not Left [of] Center Is Not Welcome"
Leaked emails show that the folks behind Google's advertising arm wanted to block far-right news site Breitbart from its platform… based on little more than principle. As one employee wrote, "There is obviously a moral argument to be made, as well as a business case."
And lest we forget Google employees' reactions to Trump's election… Footage from a volatile closed-door meeting generated so much heat that one high-level exec issued this statement: "I have heard from some conservative Googlers in the past few days that they haven't felt comfortable. We need to do better; we need to be tolerant, inclusive."
Responding to the highly publicized firing of James Damore after he made comments about Google's culture and diversity policies, one employee noted that it's "explicitly clear that any view not left [of] center is not welcome."
A Google Alternative for Liberty Lovers
Of course, none of this definitively proves Google's complex search algorithm is biased against conservatives. But it certainly adds to the narrative that folks in Silicon Valley just can't help injecting politics into their products.
If you're looking for a spin-free alternative that – as a bonus – also doesn't gather personal information (i.e., the anti-Google), check out DuckDuckGo.
​​​​​​​
BREAKING: He Was Found Dead In His Office – Oh NO
He's gone.
BREAKING: James Comey CAUGHT IN THE ACT – Red Handed
We got him!
| | |
| --- | --- |
| | Breaking News… |
---
BREAKING: Shock Supreme Court Discovery – This is Crazy
Wow.
Breaking news from Wired Conservative
Sen. Chuck Grassley, R-Iowa, has sent a letter to FBI Director Christopher Wray and to the Department of Justice's internal watchdog, seeking more details on last month's raid of former agency contractor Dennis Nathan Cain, giving them until Dec. 12 to respond, reports Fox News.

Cain's attorney, Michael Socarras, told The Daily Caller after 16 FBI agents raided the home in Maryland on Nov. 19, the agent who led the raid accused Cain of being in possession of stolen federal property.

Cain claims he that he has been recognized as a protected whistleblower under federal law by DOJ watchdog Michael Horowitz. Cain had reportedly given documents related to former Secretary of State Hillary Clinton, the Clinton Foundation, and the sale of Canadian mining company Uranium One to a Russian company's subsidiary.

Grassley, in his letter to Wray, asked why Cain's house was raided, if the FBI knew of his disclosures to Horowitz, and if the disclosures were considered protected. Further, he asked if agents seized any classified information.
EMERGENCY ALERT – He's Been Hospitalized – Media Informed
This is tragic.
Spies, spies everywhere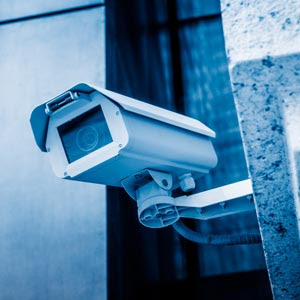 Almost anything can be sold to the American public in the interest of personal safety. People will seemingly surrender all their rights if someone in authority can convince them it will keep them safe.

We've long observed this reality in government's quest to steal our right to self-defense. The anti-gunners promise safety from "gun crime" if all the people will just acquiesce and surrender their arms to government. They then play with statistics that purport to show that neighborhoods and countries with fewer guns are somehow safer.

Tell that to the Europeans, who have not only continued to see murders and mass murders committed by people with guns, but a staggering increase in violent crimes that include attacks by people wielding knives and acid and a rise in rapes and other physical assaults. When criminals know the people are unarmed, they can carry out crimes with abandon. And history is littered with the carcasses of people slaughtered by their own governments after giving up their arms.

Politicians and bureaucrats use crime as an excuse for its massive surveillance apparatus. Video surveillance is a fact of modern life. A BBC study revealed that Londoners are photographed an average of 300 times a day — and that study was from 2012. One can only imagine how many tens of thousands of cameras have been installed since then.

Video surveillance is more prevalent in Europe than in the U.S., but even here, your activities are likely being recorded by somebody, somewhere dozens of times every day. Estimates are there are more than 30 million surveillance cameras deployed in the U.S. shooting more than 4 billion hours of footage every week.

Every time you use an ATM machine, go into any government building, drive the streets, go through a toll booth, buy a snack at a convenience store, purchase certain over-the-counter medications at a drugstore, try your luck at a casino, browse at a shopping mall or even just stroll down the sidewalk, your picture is being taken and/or your actions are being recorded in a database. Stores are capturing your visage as you shop, pairing your face with your email address and your computer browser, and then sending you ads for the items you looked at in the stores.